Thanks for checking out BECOS! We're an online store specializing in selling traditional Japanese crafts.
If you're interested in purchasing something from our store, we recommend checking out the following guide for a deeper understanding of traditional craftsmanship and to alleviate any potential concerns.
The Complete Guide to Buying on BECOS
BECOS is an online store specializing in traditional Japanese crafts. Each and every single one of our products has been evaluated by our expert buyers. We only stock genuine products that are made in Japan.
Alongside tableware, kitchenware, daily goods, and clothing made using traditional methods, we also offer a stellar range of unique and creative products and art boasting innovative, modern designs.
For Window Shoppers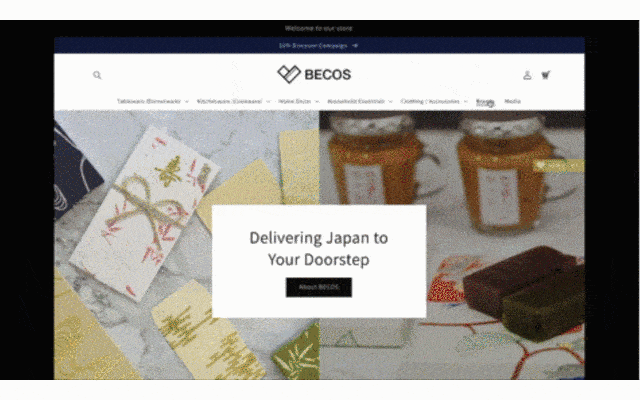 If you're just curious about traditional Japanese crafts and haven't yet settled on anything, we recommend taking a look through our brand and product category pages. The brand pages tell the stories behind each brand and their products.
For First-Time Buyers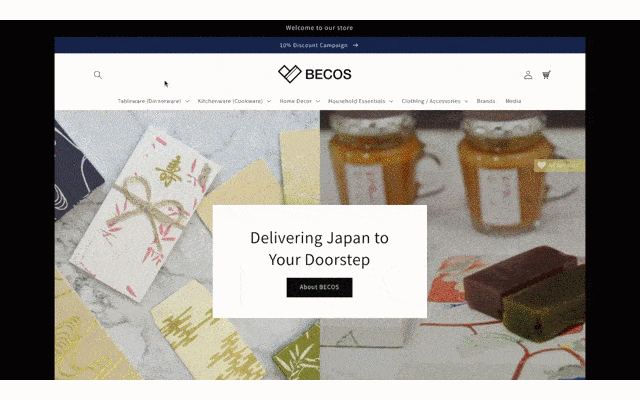 We recommend first-time buyers start by checking out our "Best Sellers" list, where you can view our most popular products. Clicking on an individual product allows you to read reviews and explanations on it.
For Those Who Know What to Buy
If you already have a certain product you wish to purchase, use the search function to find it on the BECOS website. Searching by product type or brand name will bring up what you're after in a flash.
Shipping Fees and Times
Depending on your country, we use either Japan Post or DHL to deliver a product in 1-2 weeks to anywhere in the world.
Packaging
As our products are often fragile and easy to break, we ensure that everything is carefully and thoroughly packaged. If products are damaged during shipping, please contact us immediately and we will deal with the situation accordingly.
Konnichiwa! A Word From BECOS Manager Kashimura
I'm Kentaro Kashimura, the representative of KAZAANA, the company that runs BECOS with the aim of giving you the opportunity to discover a new kind of "Made in Japan." Thanks for taking a look at this page!
We at BECOS seek to enrich the lives of our customers through products that grow more endearing and valuable as they are used.
BECOS does more than simply recommend products - we aim to showcase the qualities of each item, the thoughts behind it, and sometimes even the struggles of the craftspeople.
The products sold at BECOS have been carefully selected by our excellent team of buyers, who visit workshops, chat with local craftspeople, and actually hold the products in their hands to learn all about them.
While it may not be the most effective way to do business, we wouldn't change it for the world.
With respect and gratitude to the craftspeople of Japan who share our passion and work alongside us, BECOS will continue in its unwavering mission to create meaningful, moving experiences through encounters with genuine Japanese craftsmanship.